Presidential elections, UN Conference on climate change, World Cup... how many important events we experienced in 2022 and how many decisions were made! May they lead us to a better future, with balance, justice and peace.
May 2023 bring all joy, hope, support, and solidarity to follow our mission. May our voice reach further, may more hectares be recovered and may the forest breathe in peace.
We thank everyone who connects to help the Amazon: partners, community members, advisors, associates, donors, volunteers, followers and all the people who accompany us...
We wish you a Happy New Year!!! Lots of health, love and inspiration!
We are Amazon
Hugs
SOS Amazon
Check out, below, 22 reasons to remember the work of SOS Amazônia in the past year. And a bonus to celebrate the arrival of 2023:
1st - New visual identity
Three decades after its foundation, SOS Amazônia revisited its first visual identity and presented a new brand with the proposal to connect the past and the present. This transition was guided by one word: rescue! For this reason, the new brand has again the cuts of the rubber tree, in traits that are also present in all of nature, in the shape of a flower, in the meeting of two rivers, in the tangle of trees, in the design of an animal…
2nd - Team
In 2022, the SOS Amazônia team grew and strengthened. New members started to compose the NGO's different projects, bringing even more joy, creativity and professionalism to our mission. We now have more than 40 employees. What a team!
3rd - Alliance
The result of a partnership between SOS Amazônia, the Pro-Indian Commission of Acre and the Catitu Institute, the Aliança Project involves indigenous peoples and extractivists in defense of Acre's forests, through protection actions and territorial monitoring. The project operates directly in nine Indigenous Lands and three Conservation Units, which are home to one of the richest biodiversity in the world. In addition to the environmental benefits, such as mitigating climate change, the Alliance strengthens the food security of traditional communities and empowers young people and women.
4th - Nossabio
The project strengthens governance and community management in Conservation Units and develops sustainable production chains based on socio-biodiversity products, such as açaí, wild cocoa, rubber, wooden artifacts and ecotourism. In 2022, an intermediate evaluation seminar for Nossabio was held, with the participation of representatives of community associations that are partners in the development of the project in four Conservation Units: Resex Chico Mendes, Resex do Cazumbá Iracema, Flona Macauã and Flona São Francis. The project is part of the Integrated Legacy of the Amazon Region, a Brazilian conservation program created by the Instituto de Pesquisas Ecológicas (IPÊ), with resources from the Amazon Fund and the Gordon and Betty Moore Foundation.
5th - Rubber Women
With the aim of increasing women's awareness of the importance of their participation in rubber production, SOS Amazônia, the Institute for Social Development (IDS) and the company Vert held workshops and multiplier actions with women residing in communities in Acre that supply latex for Vert, a French company that uses native rubber to produce shoes. The production of sustainable rubber is of family origin, that is, women are also involved in the various stages of the production chain, from cutting to marketing. The methodological script of the workshops included playful activities, group dynamics and artistic presentations with the aim of promoting the exchange of experiences, awakening self-worth and empowering women in the different areas of activity in which they occupy, whether in the family, in the cooperative, in the social movement or in the rubber value chain.
6th - Chelonians of the Juruá
The darling is back! After five years without execution, due to lack of resources, the Chelonians of the Juruá project resumed its activities for the conservation of the "hull animals", which form a group of animals that includes the tortoise, the tracajá and the iaçá. These species are threatened by predatory hunting and the collection of eggs for illegal sale. With the aim of increasing the chelonian population, SOS Amazônia carries out participatory community management, with environmental education actions, training of riverside families, surveillance of threatened beaches, care for the cubs after birth and subsequent release in safe areas. In 2022, 28 monitors were trained at Resex Juruá and Riozinho da Liberdade, and at Comunidade Carlota, in Cruzeiro do Sul. As a result, around 1,028 baby turtles were released back into the wild on 29 monitored beaches.
7th - Socio-Environmental Observatory of Acre
The Observatory was created with the aim of monitoring and disseminating information on the public policy agenda related to conservation and environmental management. It is carried out by Projeto Harpia and has the support of "Instituto Clima e Sociedade" (ICS). In the 2022 elections, the Observatory prepared an anti-fake news guide to alert the population about the spread of false news and made an assessment of the profile of candidates for governor of Acre. A survey was also carried out on the allocation of parliamentary funds to federal deputies in office. Seeking to strengthen the political awareness of young people and engage in the Green Vote movement, in defense of the Amazon, the Observatory team encouraged and guided students from Resex Alto Tarauacá and Riozinho da Liberdade to obtain their first voter registration card.
8th - Make Forest Flourish
Created in 2015, the project promotes the recovery of degraded areas, including around springs, with the implementation of Agroforestry Systems (SAFs), that is, the intercropping of forest, fruit and palm tree species of ecological and economic interest. Since its inception, it is supported by spontaneous donations and by companies and organizations such as The Caring Family Foundation, Nike, One Tree Planted, Conservation International and PMI Worldwide, among others. By 2025, the proposal is to directly benefit 840 families with the planting of one million six hundred thousand seedlings. The recovery of degraded areas, depending on the planting density, involves between one thousand and two thousand and five hundred species per hectare. Restoration work is carried out in close partnership with project beneficiaries, residents in riverside and extractive communities, settlement projects and Conservation Units. In addition to forest species, families can increase the SAFs with the inclusion of agricultural species, such as maize, beans, bananas and manioc.
9th - Amazon Phytoterapics
With the Phytoterapics of the Amazon Project, SOS Amazônia, in partnership with the United Nations Development Program, seeks to strengthen the medicinal plant sector in organizations representing indigenous peoples, traditional communities or family farmers in the Amazon biome. In all, four organizations receive support, located in the states of Amapá and Pará, which sell medicinal plants or derivatives. Funded by the Global Environment Facility (GEF), the project provides technical and administrative advice to organizations to expand commercial relationships and achieve agroecological certification.
10th - Amazon Brigades
The project operates in rural and extractive communities, dialoguing with community members about the importance of reducing the use of fire in agriculture, especially in clearing swiddens. It also carries out environmental awareness actions, such as courses and workshops, to rescue fauna affected by fires and burnings. In 2022, it delivered uniforms to 50 volunteer brigade members, who work directly in the fight against fire, and began preparing a form that will be made available in an application for community monitoring and registration of animals affected by fire. In the critical period of fires, between the months of June and September, SOS Amazônia received a BBC film crew from London to capture images of wild fauna. Brigadas Amazônia is supported by spontaneous donations. Support this project.
11th - Amuralha
The Association of Rural Women United for Freedom, Humanity and Love (Amuralha), structured with the support of SOS Amazônia and the Meriuex Foundation, is located in the community of Nova Cintra, in the municipality of Rodrigues Alves. It brings together 42 women who work in the production and sale of soaps made from copaiba, açaí, andiroba, buriti, patauá, among other products from the forest. It is in the process of developing a new soap formula, with the potential to reach an even broader market.
12th - Travells and displacement
Make it rain or make it sun the team of SOS Amazônia are in the field to strengthen sustainable activities of production in Conservancy Units, projects of settlements and traditional communities. By car, boat, motorcycle, quadricycle or even by foot, the technical team go through the forest and arrive to riverside communities, extractivists and family agriculture. In 2022, the action of SOS Amazônia was predominant in the state of Acre, with punctual actions in Amapá, Amazonas, Pará, and Rondônia state.
13th - Technical assistance
The work of technical assistance and rural extension it is one of the pillars of SOS Amazonia because guides the development of field activities to adopt good practices in order to achieve the economic and environmental goals of projects. The base of this work it's on the transfer of technical information to producers and extractivists, in immediately contact with the families, that provides a sharing and exchange space of knowledge which enhances the territories' production.
14th - Construction of community seedling nursery
To guarantee the success of forest reforestation actions and to facilitate the logistic in hard-to-reach places, SOS Amazônia builds community seedling nursery to potentialize seeds production. The goal it is to empower the families, so they can have conditions to enlarge their reforestation areas and to get a production diversification with ecological and economical interest species, making possible the commercialization of exceeding in local fairs.
15th - Transparency Donation stamp
After a thorough stamp donation criteria 2020 - 2023 process of auditing, SOS Amazônia was approved in 48 of 52 evaluation requirements viable and certificated with the Donation Stamp A+ of professionalism and transparency. This means that SOS Amazônia it becomes part of a select group of Brazilian organizations certificated in an independent way, that achieved the minimum pattern defined by Doar Institute, based on the principals' models of international certification to civil societies organizations.
16th - Young protagonists
About 75 young is part of Young Protagonists Course in Acre Extractivists Reserves which provides continuing education for students linked to Alto Juruá, Alto Tarauacá and Riozinho of Liberdade Reserve. The aim of the course is to provide and citizen, critical and reflexive formation for young leaders in Conservation Units, seeking to strengthen social organization in the territories and youth empower considering their way of life. Among the themes approached is extrativist identity, productive chains and sustainable societies. The course is a result of a partnership between SOS Amazônia, National Council of Extractivists Population and Chico Mendes Committee.
17th – Enviremental monitoring
Within Aliança Project for the Acre Forests, SOS Amazônia promotes a community monitoring from digital tools that helps to identify e comprehend major territorial threats, such as hunting, fire, deforestation, and invasion. This kind of monitoring also assist to the process of decision-making for governance and participative planning, and still strengthen feeling of belonging by community in their own territory. On the field, the technical team of SOS Amazonia and Conservation Units residents linked to Aliança Project use ODK app to monitoring threats and pressures, and also to facilitate territorial management in three Extractivists Reserves of project action: Alto Juruá, Alto Tarauacá and Riozinho of Liberdade Reserve.
18th – Sociobiodiversity Products
We have a special look to non-timber forest products. Açaí, native cacao, wild cacao and murumuru are some structure chain value by SOS Amazonia. In addition to promoting the forestry economy, development of these productive chain promotes biodiversity conservation and generates work and income in communities. The challenge of these productive chain value is to many: it is necessary to guarantee a major infrastructure investment, technology, community empower, skills and knowledge development, good practices of production, cooperativism and more qualify and fair relationship with consumer market.
19th – SOS recycle campaign
The campaign has as aim to promote environmental education about the right disposal of recycle solid waste. The idea started to be put in practice in February 2013 by an experimental camping to separate and selective disposal of recycle materials. Currently, the campaign is made in the SOS Amazonia head office, in Rio Branco, where people can allocate plastic packaging aluminum and batteries.
20th – Actress Bruna Linzmeyer visit
Still reaping the fruits of success of her role in soap opera Pantanal, actress Bruna Linzmeyer embarked even more trough Brazil countryside and arrived at Amazon, by Nike invitation, to know by closer the work of forest recovery development by SOS Amazonia. The schedule included a visit to Carlota community in Cruzeiro do Sul City to know about community management and chelonian release. After went towards Novo Horizonte community in Guajará city where she was able to taste Amazon wild cacao, extractivists activity that has been boosted economy of many families. Lastly, Bruna was in Maloca community in Mâncio Lima city where she meets the couple Clediane Silva e Amilton Nascimento that intends to recover 4 acres by implementing Agroforestry Systems. During the visit, the actress had the opportunity to plant an Amazon native species. In partnership with Nike, SOS Amazonia intends to recover 200 acres of forest by 2025.
21th – Community partnership
All action of SOS Amazonia is development in partnership with traditional communities, riverside and extractivists communities, family agricultures, native peoples, settlements projects and Conservation Units residents, as Chico Mendes, Cazumbá-Iracema, Riozinho of Liberdade, Alto Juruá and Alto Tarauacá Reserve, Macauã and São Francisco National Park and National Parque of Serra do Divisor and others.
22th – Acre's best NGO
To close 2022 with a golden key, SOS Amazônia it is among the 100 best NGO's of the country, at an award event held by Doar Institute, The World We Want and Ambev VOA. For your acting to defend environmental conservancy on Amazon by developing sustainable productive activities and follow -up environmental public policies, SOS Amazonia receives by the third time this recognition. The first prize was awarded in 2007 and since then the Association search to strengthen its institutional image, improving intern administration, planning, and transparency mechanism.
And celebrating the arrival of 2023…
23th – Tree Donation Platform
In a partnership with Doare, SOS Amazonia launched a platform of planting trees to make it possible to capture resources that will be destined to recovery of degraded areas, including surroundings of river sources. Within Faça Florescer Floresta website, it is possible to donate forestry, fruit trees, palm trees species in a simple manner and with accessible prices that goes from 12 to 25 reais by seedling. And the platform still has a differential! Besides individual donation, it is possible to create a personalized campaign, whether natural or legal person. With just some clicks, any person can plant a tree on Amazon, providing ecological and economic benefits to riverside, extractivists, settlements projects and Conservation Units commutinies.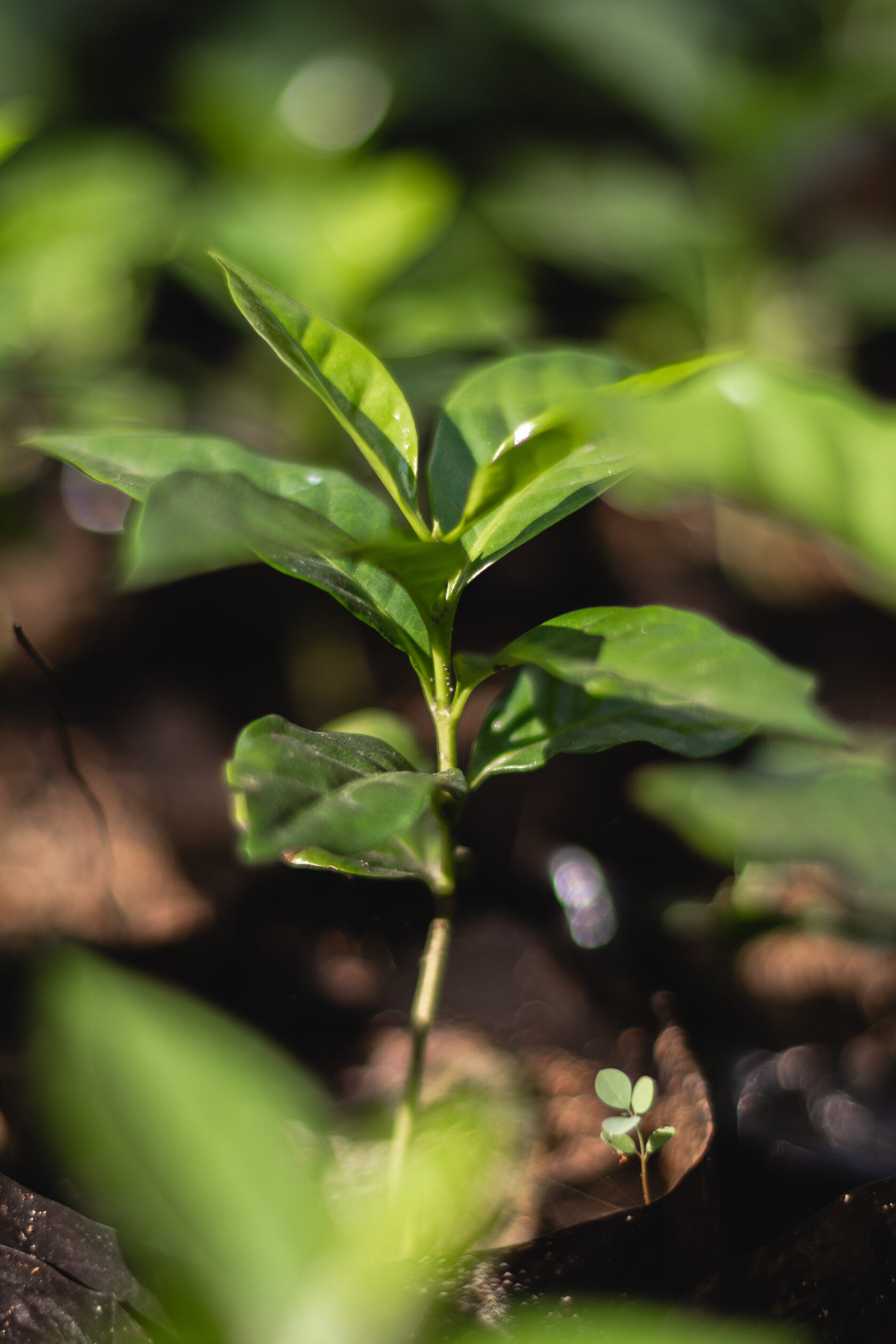 Together we flourish.